Have you been forced into an abortion?
Your story and suffering could help other women facing this crisis. We ask that you prayerfully consider calling us at 877.341.5433 to share your story. You can remain anonymous.
---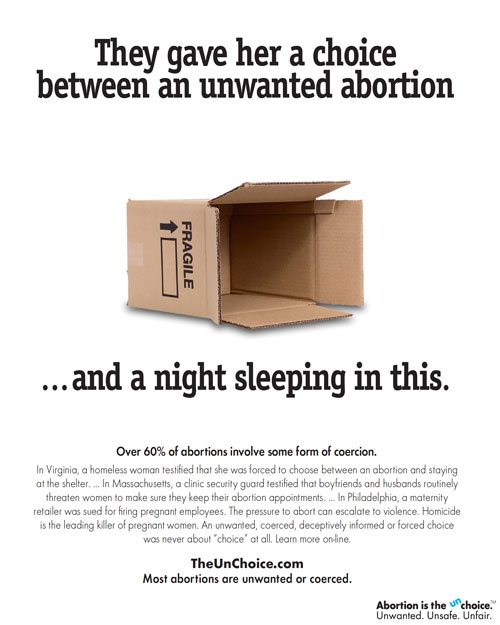 In Virginia, a homeless woman testified that she was forced to choose between an abortion and staying at the shelter.
In Massachusetts, a clinic security guard testified that boyfriends and husbands routinely threaten women to make sure they keep their abortion appointments.
In Philadelphia, a retailer was sued for firing pregnant employees.
Most abortions are unwanted. One study found that 83% of women who've had abortions said they would rather have had their babies. Research shows that 65% suffer traumatic symptoms after abortion. Fortunately, many are finding help through compassionate post-abortion programs. Learn more at www.UnChoice.info.